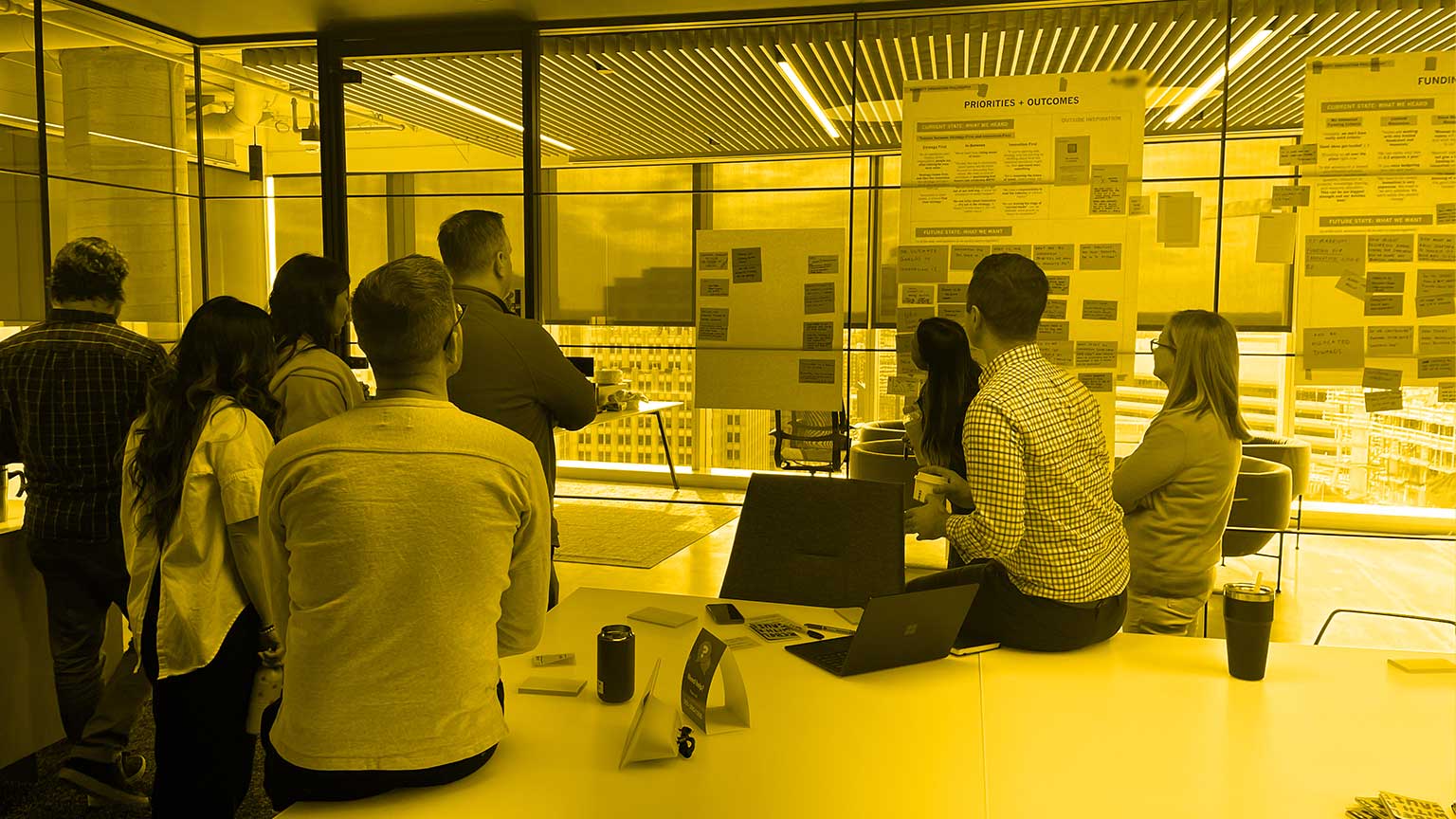 20 Mar

Case Study: Defining an Innovation Strategy with a Global Hospitality Brand
How might we create a global hospitality company's enterprise-wide definition of and approach to innovation?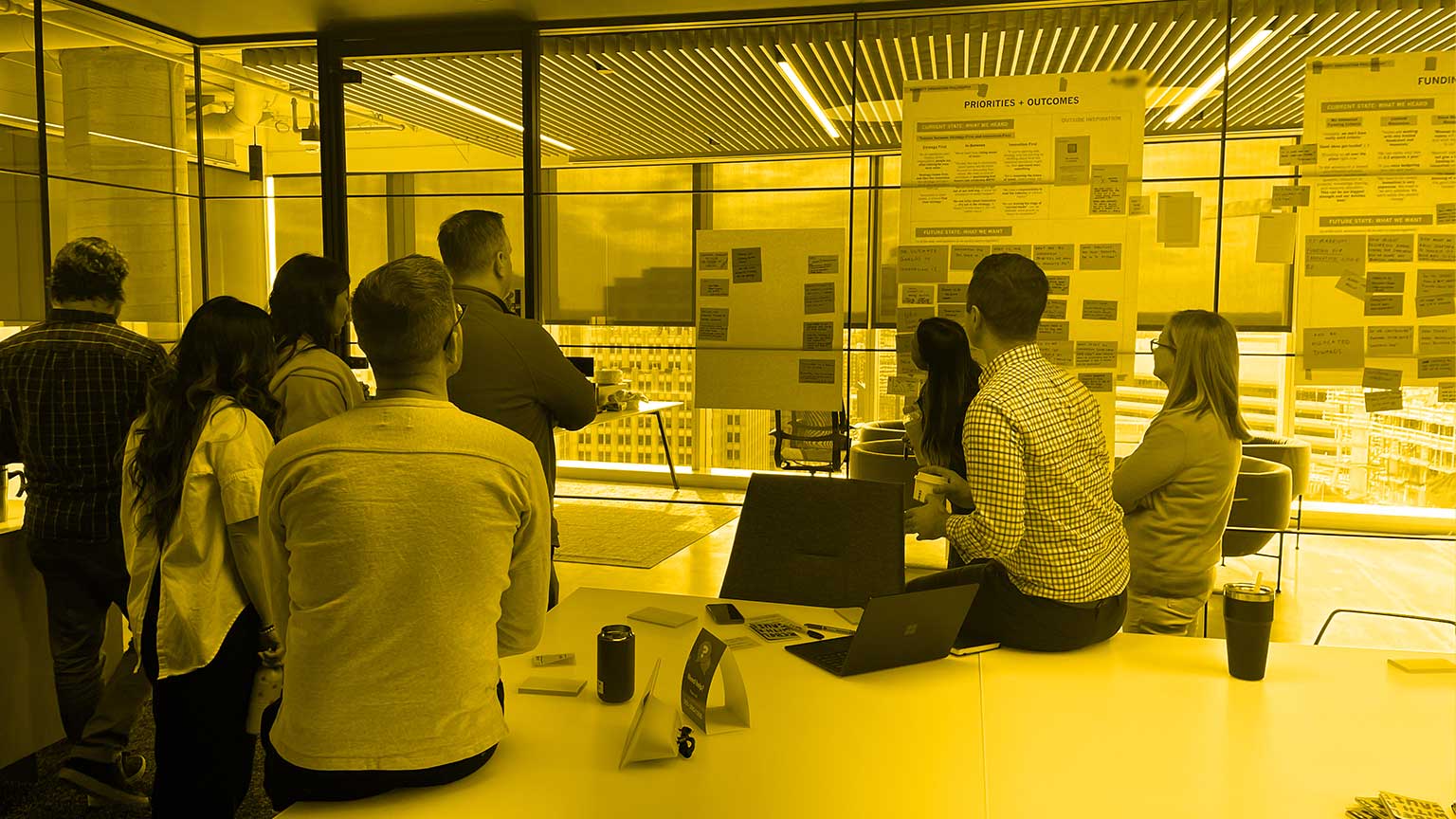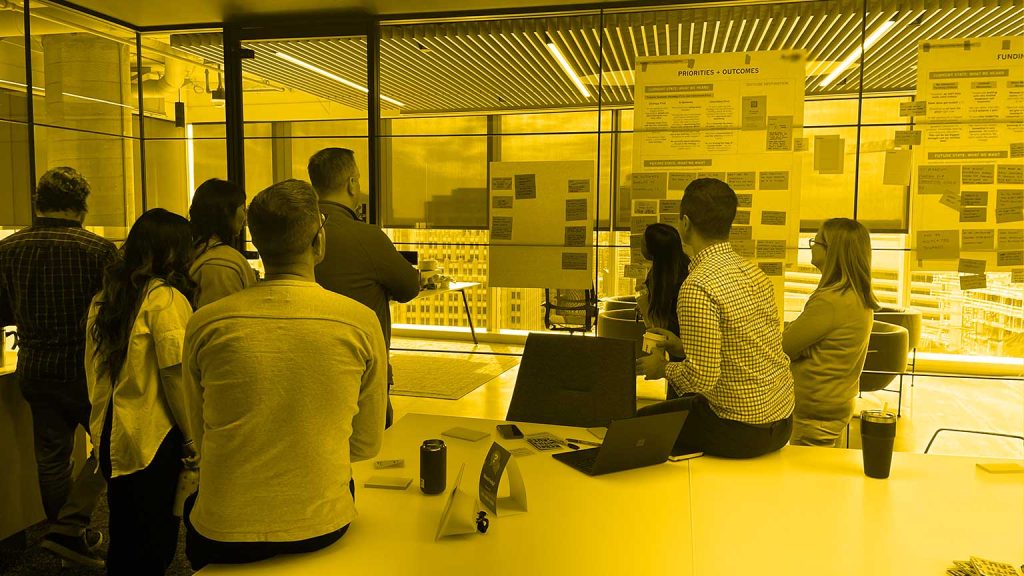 At A Glance:
CLIENT:
Fortune 500 Global Hospitality Company
TIMELINE:
6 weeks
PROJECT TYPE:
Strategy
DECISION MAKER:
VP of Customer Experience
FUNCTION:
Innovation Team
The Challenge:
One of the world's largest hospitality and travel brands, our client needed to define the current state of innovation in the company and curate an overarching vision for what the future of innovation could be. Our team was brought in to facilitate productive discussions with senior leaders, identify innovation gaps and overlap, and recommend areas for "how to win" in the innovation space moving forward.
The Solution:
Our team led three "sprints" to identify where innovation leaders were aligned—and where there were areas for growth and improvement.
Discovery
We conducted approximately 25 interviews with executive leaders across multiple functions to understand the current state of innovation at the company and uncover where leaders saw opportunities for growth. Three key insights emerged from our research, which served as the basis for a half-day workshop with 10 senior leaders to co-create the team's Innovation POV. Our interviews and continued discussion in the workshop helped us uncover where the team was undeniably aligned, and where there might be opportunities to be more intentional with innovation goals and processes.
Design
Through our discovery research, we uncovered key elements of innovation that leaders were aligned on, and realized where there were areas of opportunity. Our team designed and developed three potential strategies forward, each showcasing a different level of risk, investment, and potential. We created process maps, identified trade-offs, and used supporting evidence to bring each strategy to life.
Delivery
To increase the effectiveness of future innovation efforts, our team drafted an Enterprise Innovation Charter, with the recommendation that the organization clearly define its objectives for innovation, align the right teams around the charter, and identify resourcing models that align with its risk tolerance and expected results. Our final deliverable acted as a collection of insights, recommendations, and thought-starters for the Experience Design team to use in conversations with C-Suite leaders to craft the company's approach to innovation, and each team's role to make it a reality.
The Results:
Quotes and key findings from 25 Executive Leadership Interviews
Assets to facilitate one 4-hour Executive Leadership Workshop with ~10 senior leaders
An Enterprise Innovation Charter summarizing key findings from executive interviews, opportunities that emerged from the leadership workshop, and 3x distinct Innovation Strategies to better align and inform investments, metrics, and operating models
Spark your interest?
BOOK A CALL