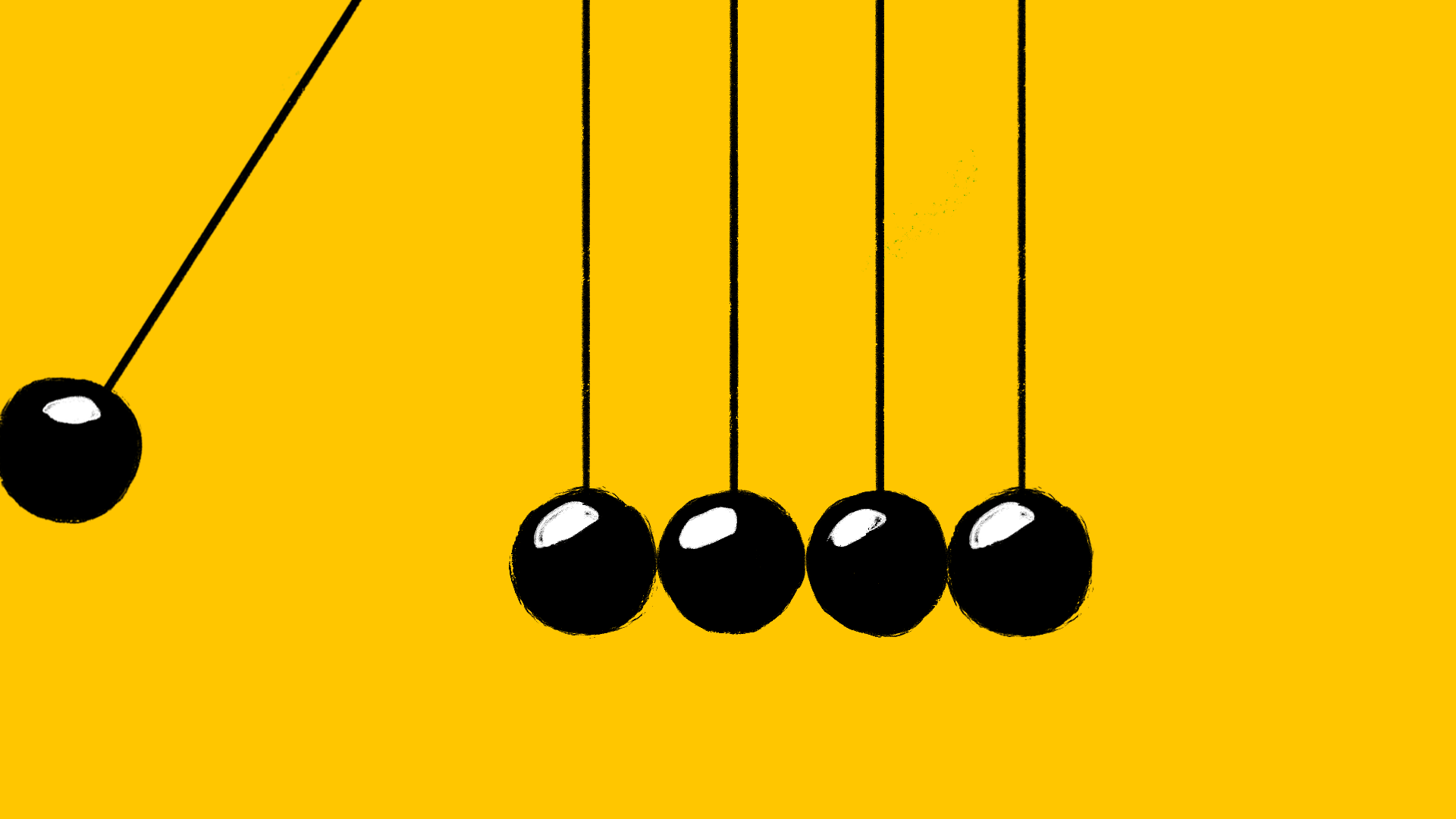 07 May

When the Training Wheels Come Off
How to Keep the Momentum Going Once the Design Thinking Consultants Have Left
BY: ASHLEY PINAKIEWICZ
As a creative leader in your organization, you're all about equipping your team with the tools to think more strategically, work more collaboratively and be more innovative. And, one of the ways you can go about doing that is by bringing in some outside help—often in the form of design thinking consultants (you know, the ones with the hipster glasses and relentless optimism). But, what happens when the consultants leave? How do you keep the momentum going and create the environment for the seeds you planted to continue to grow?
Frequently, at the end of a project or training program with a consultancy, your team will have that buzz that follows innovative work. They're high from the level of engagement and the sense of possibility the project gave them. They're emboldened by their new mindset. They're feeling energized by working closely with colleagues in such a different way than they're used to. They sit down at their desks ready to go. They see their inbox. They look down at their notepads. They look across the cubicle at other colleagues, already re-immersed in the day-to-day minutiae of their lives. You suddenly realize the training wheels are off. And, as your former life resumes, you ask yourself, "what the hell do I do now?"
As a changemaker, there's a lot you can do to help your organization adopt the tools and mindsets needed to work more creatively—even after a project or training is wrapped and the consultants have packed up. Here are some strategies you can use to ensure the work sticks when it's just you and your core team again.
Before You Start:
Identify your metrics of success
For behavior change to stick (and let's be honest—for most organizations, working with a design thinking mindset is behavior change), people need to feel that they're making progress. At the beginning of the project, set a clear measure of success so that you have something concrete to point to when it all wraps up. Does success look like 3-5 feasible concepts that your team can test with users or does it look like increased scores for a particular capacity (say, innovation) on participant evaluations?
Then, set a post-project measure of success so that you and your team have something to aspire to—for example, concept pilots or increased cross-team collaboration—and celebrate when you reach it.
Engage the big hitters
We all know who these people are in our organization. Often they're the ones with the big titles and purse strings. But, there are always people in smaller roles who are very influential in the culture and morale of the company. Bring them into the project, whether as guests at the kickoff, research subjects, fellow brainstormers, concept testers or panelists in a final concept pitch. The more they see the work, the more likely they are to be invested in it.
For a recent training and innovation project with an insurance client, we designed the final workshop to be a pitch event. The core team on the project presented their concepts to the stakeholders who hold budget and approval internally. Emceeing the pitch was a member of the Senior Leadership Team who wasn't able to engage in our project on a regular basis, but was present at the kickoff and acted as an internal advocate to the rest of the leadership committee.
During the Project:
Outline concrete next steps
…and be brutally honest when identifying the actual constraints and obstacles to moving this work forward at your organization. The worst kind of design thinking is design thinking that's idealistic. Consider: Where do you anticipate the most resistance? What is the current pilot process like at your organization (assuming there is one)? Who do you need buy-in from to move ideas forward? Where are potential budgets for this? What do you have to demonstrate in order to move this forward?
Anticipating and preparing for these roadblocks is a sure way to gain some traction. Once you know what they are, you can start creating workarounds—whether that's engaging people from other teams throughout the process or building business cases as you develop your concepts.
Assign roles
The team you worked with on this consulting project is armed with the tools to make real change happen at your company. Don't lose that powerful collaboration! Decide among you who will be the person who seeks approval to move your work forward. (Hint: make it someone good at navigating the politics at your organization). Also, consider who will lead further refinement and testing of your concept and who will set milestones and tasks (and hold the team accountable for hitting them). Like any project, outlining roles and responsibilities assures that nothing falls through the cracks, particularly when the project is officially over and "real life" begins again.
When It's All Said and Done:
Evangelize
This is not to say the onus is on you; you've got plenty of work in your day-to-day job. But you're excited—tell people! Evangelizing can be as informal and easy as mentioning something when you're in a stall next to your coworker (where I've had some of my most meaningful conversations) or as formalized as volunteering to lead the next initiative or re-engage with your internal innovation team (if there is one).
If people are excited about the work, it's more likely to get the support it needs to continue. Even better: be the sponsor for the work; every idea needs one. With one of our clients, we work closely with an internal team focused on design thinking and innovative capacity-building. The team has earned the respect of the overall organization. And because they understand both design thinking and the nuances of their market and organization, they serve as excellent evangelists who have ensured that the outcomes of consulting projects—inspired teams, new ideas, cross-collaboration—become embedded within the company.
Make it bite-sized
It can feel overwhelming to replicate an entire design thinking process without the facilitation and support of experts. The great thing about design thinking, however, is that its mindsets, tools and frameworks can be deployed in any sort of mix-and-match scenario. You don't have to roll everything out from the project in everything you do—modeling tools is the best way to get people to adopt them. Asking your colleagues to bring an "open" mindset to a meeting is a great way to effect culture change. Ask yourself: What are the elements of design thinking I can bring into my day-to-day job, no matter how small, that will make a difference in my work?
In the end, design thinking is all about empowering you to make change. No one understands your organization better than you. Once you have some tools at your disposal, you are well-equipped to be a force for change and to champion the concepts that you and your team developed. Now is the time to take to heart what design thinking asks of its practitioners: the belief in your own creative capacity and your ability to create better solutions for your users, whomever they may be. Capture the momentum of that project and be the changemaker you want to see in your organization!