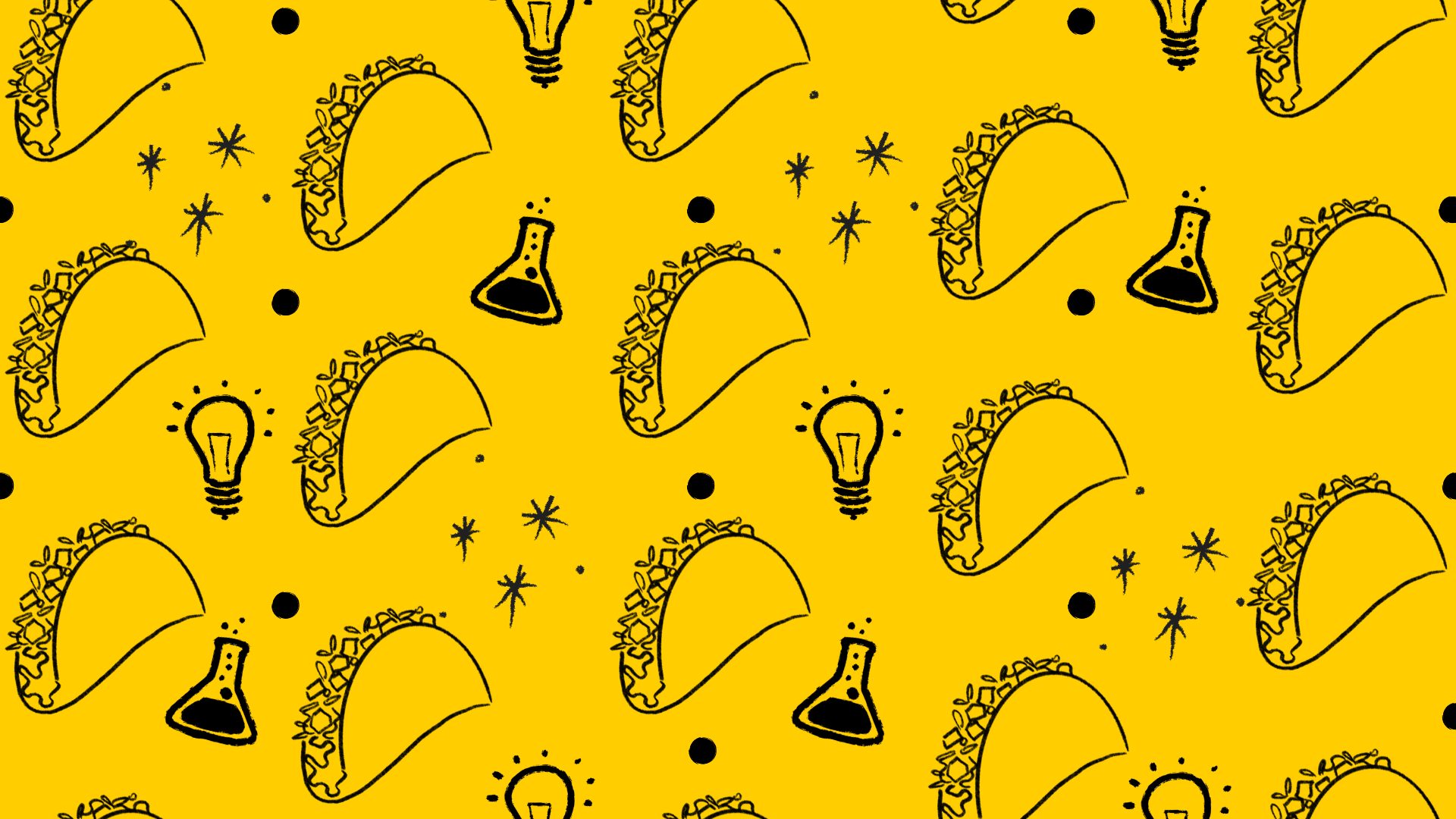 03 May

4 Strategy Lessons from Taco Bell's Innovation Kitchen

I love keeping tabs on food innovations from big brands. There is permission – perhaps even an expectation – to experiment in this industry. But, believe it or not, there are also big constraints to consider when producing Big Cheez-It Tostadas, hot pink Lady Gaga Oreos, or THC-infused beer. There are plenty of lessons, best practices, and sources of inspiration for any team to learn from the food industry as they seek to define their own flavor of innovation.

Taco Bell has long been a leader in industry-defining innovations both in menu items and in-store experiences, so when I saw Antonia Hitchen's profile of Taco Bell's Innovation Kitchen in the annual tech and innovation issue of The New Yorker (released on April 24, 2023), I couldn't wait to read about what they've been cooking up. In fact, I don't think I'd been this excited about Taco Bell since 2012 when I convinced a coworker to go with me to get a Doritos Locos Taco the week they were released.

I highly recommend that you read the article yourself, and here are four takeaways (taco-ways?) from Taco Bell that can help your own innovation team live más.
1. Make innovation a key part of your company's business ambitions.
In the words of founder Glen Bell: "I was determined to beat the competition, so I decided to experiment." And today, investments in bespoke production machinery and strategic alliances with critical suppliers (like dairy), serve as both proof points and prioritization levers for driving innovative and revenue generating ideas. Stunt-esque products, marketing induced "cultural topspin", and menu names inspired by nostalgia, have allowed them to "change the eating habits of an entire nation."
Takeaway: Innovation needs to be linked to business priorities in order to be properly funded, supported, and operationalized. If you are being asked to innovate without clear links to org priorities, advocate for clarity on the role of innovation for your business and strategy.
2. Define clear success criteria and constraints.
Taco Bell's alignment on customer desirability (ie: is the experience functional and portable?), business feasibility (ie: can the recipe components be prepared in vast quantities and quickly?), and guiding principles (ie: the "Distinctiveness Rule: you can change either the taste or the form of a beloved item, but not both") don't hinder creativity. Instead, they provide a clear brief for innovation.
Takeaway: Before you begin your next innovation project, make sure you've got a clear brief. Be specific up front on what success looks like, you'll experience less friction with collaborators and decision makers throughout the project — and your outcomes will be better!
3. Commit and invest in experimentation.
"Failure is a big part of the job. There are more items that don't make it than the ones that do. Hypotheses are tested; experiments rarely pan out." "To release about ten new products a year, innovation scientists test roughly seventy; to come up with those seventy, they consider thousands of ideas." There are also experiments with the restaurant location experience, a Taco Bell Flagship experience in Las Vegas, Taco Bell Cantinas, and Taco Bell Defy drive-thru concept location (which happens to be ~30 minutes from where I live and, yes, I will be going soon 😋).
Takeaway: Experiments don't always have to look like a full blown concept restaurant, but you do need to experiment. Set a clear budget, timeline, and metrics for what you need to test and let the data guide your next iterations and decisions.
4. Frequently expose your team to inspiration.
For Taco Bell, it's not just about the inspiration, it's paired with open and seamless ways for the team to share their early thoughts and ideas without judgement. You never know what half baked thought might pair well with someone else's. "Matthews regularly takes groups of employees on food-immersion trips to cities around the world, where they eat for four days. Then there are text chains, Slack chats, voice memos in the middle of the night about potatoes."
Takeaway: This one is so easy to do, but so easily de-prioritized. Get out and get inspired! Especially if your team is primarily working from home these days, it's even more important to build in time, budget, and permission to experience the world, try products, and new experiences in order to have the energy and inspiration for coming up with new ideas.
¿Y ahora qué?
As you're working on defining your own organization's approach to innovation, it's always helpful to see how others have tackled a similar challenge. Taco Bell serves as a reminder for setting clear priorities, constraints, and cultivating a culture that enables innovation to happen. But no matter which companies you look to for inspiration, remember that Diablo sauce isn't for everyone! Be sure to adapt and customize the tactics for your own team's culture.
PS – check out the Avoid and Aspire Framework to leverage Taco Bell as inspiration for defining your own organization's innovation philosophy