ABOUT THE CLASS
This is a class for all of you non-artists who need to create visuals in your work. We will show you how drawing can help you communicate challenges, provide clarity and insight and get to better solutions, faster.
We'll teach you fundamentals and give you actionable skills so that you can be confident getting in front of any whiteboard or feel fearless in front of a blank page. One thing we hear over and over again is "I can't draw". Even if you're at the stick figure skill level, this class will take you through easy steps to master any problem by drawing simple pictures.
WE'LL COVER
The Visual Aphabet and how to use it
The six problem types and how to draw them
Collaborative drawing – how to bring this into your teams and meetings
TIMING
9:30 AM – coffee, opening remarks and introductions
10:00AM – the visual alphabet, drawing best practices
11:00AM – The six problem types and how to draw them
12:00PM – Project work – group problem-solving with drawing
1:00PM – go back to your office and get drawing! 
ABOUT THE TEACHERS 
The Design Gym is a community of problem solvers, cultivated through our education platform. People who take our public workshops have the opportunity to work with a variety of companies on real problems. Our promise is real problems, real companies, real learning, in real time. We think it's tha best way to get great at what you do and what you want to do next.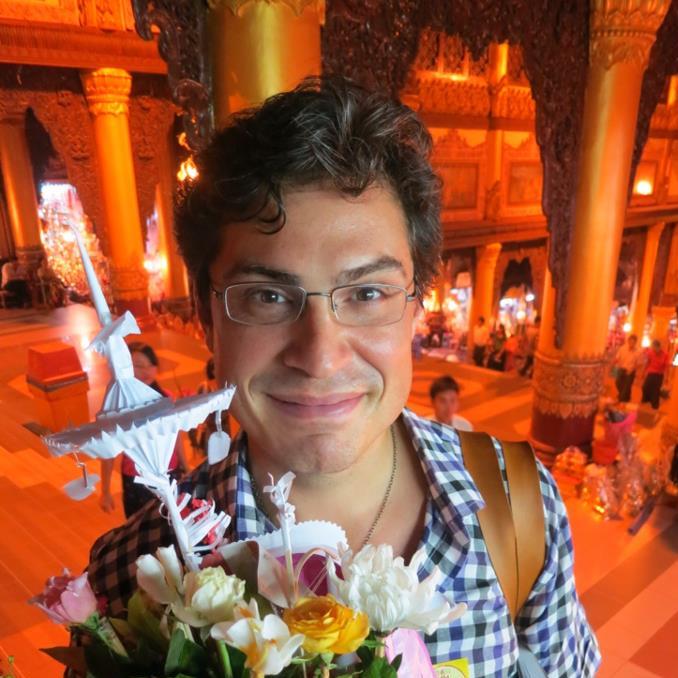 Daniel Stillman started off as a Physicist, studied Industrial Design, then evolved into a User Experience Design Consultant. Prior to starting the Design Gym, he had the pleasure of working on product and service design projects, as well as mobile, web and embedded interfaces for clients from Abbot to Yamaha. He is also 1/4 of GothamSmith, a line of 3D printed products. Tweet to him @dastillman

Belinda J. Smith is the Senior Manager of the Mobile Marketing Center of Excellence at the IAB. In her role Belinda oversees the Mobile Local and Ad Ops committees – promoting their work both inside and outside of the organization.
Prior to IAB, Belinda comes from a diverse career in digital marketing and advertising. She has an extensive history in product management, product marketing, project management and brand marketing for brands such as AT&T, YP and PubMatic. Tweet at her @BJStech